3D Virtual Tours
What you get
Every 3D Showcase is a completely immersive 3D representation of a space. Matterport's proprietary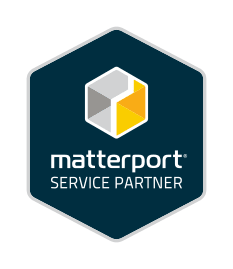 Dollhouse View provides a total understanding of how a property fits together, while Inside View lets anyone navigate a 3D Space as if they were there.
We are an Official Matterport Service Partner.
FAQ
How long does it take to scan a typical home?
A typical 2,000 sq.ft. home can be scanned in 60 to 90 minutes. Additional time is needed to photograph the home for MLS and to provide any additional services agreed upon previously.
Is 3D Showcase compatible with my MLS?
We offer branded and unbranded versions of 3D Showcase for compatibility with most MLSs. NCAOR allows branded virtual media.
Can you use it on your own site?
You or your webmaster can embed 3D Showcases on your site, as easily as you embed a video today. We also recommend sharing it on all social media platforms as well.